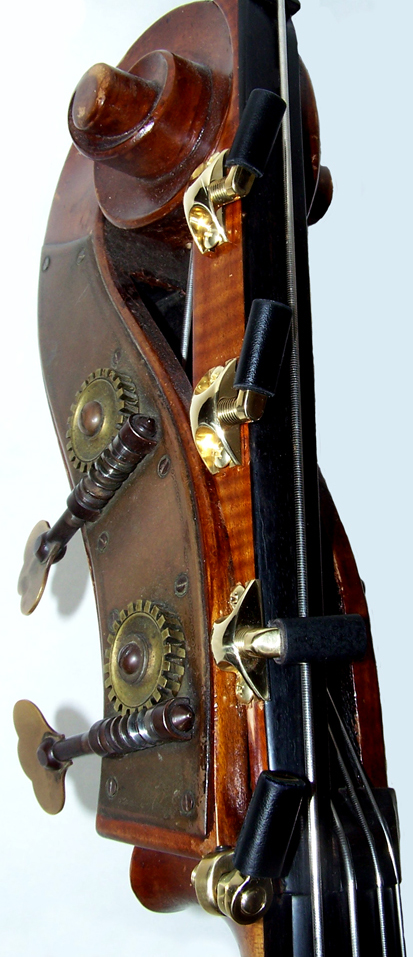 Created by a journeyman classical bassist with a second life as a mechanical engineer and designer, Bass Capos have proven reliable for over fifteen years.
Bass Capos are an excellent choice for any bass player using or looking to implement a double bass extension. Easy to install and adjust, cheaper and more reliable than hand-built latches, also lighter and quicker in operation. What are you waiting for?
Easy to install

Easy to adjust

Operation is Quick, Secure, Precise, and Silent

Fingering on extension not impaired
Bass Capos are not only a welcome component to new extension builds, but also an easy retrofit to most existing extensions, including keyed extensions. There are limitations of course – check the installation page.
Bass Capos are currently being used by double bassists in about 20 countries. Major Orchestras include the New York Philharmonic, Metropolitan Opera Orchestra (New York), Boston Symphony, Tonhalle Orchestra of Zurich, Royal Stockholm Philharmonic, National Symphony (USA), Wiener Symphoniker, The City of Birmingham Orchestra, and jazz bassists around the world.
More photos and installation details
When a luthier hand-builds a closure device, it may be beautiful, but without the maths, research, and machining expertise, performance is unlikely to be optimal.
Bass Capos have been designed, researched, and exhaustively tested to work on almost any extension. They are precision machined in brass and all the angles and geometry have been carefully calculated. Also, unlike most handmade closures, Bass Capos are made to be easily adjustable, virtually maintenance free, and cost much less than hand built latches.
New! The RobStool

---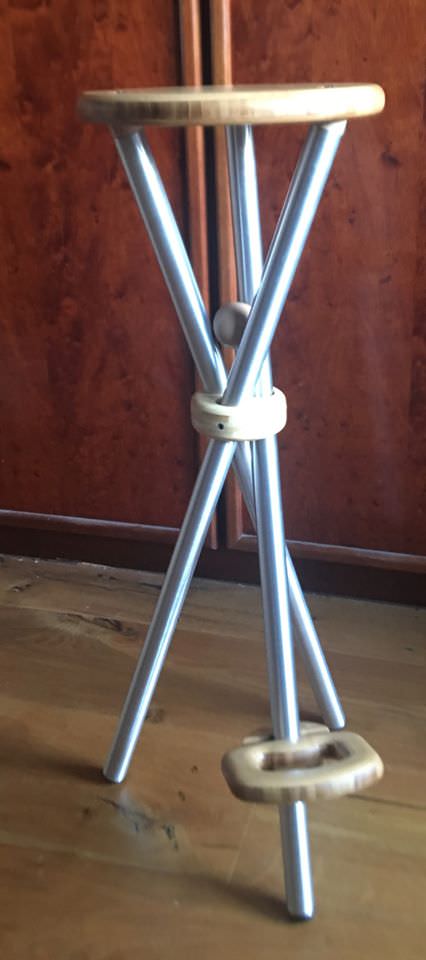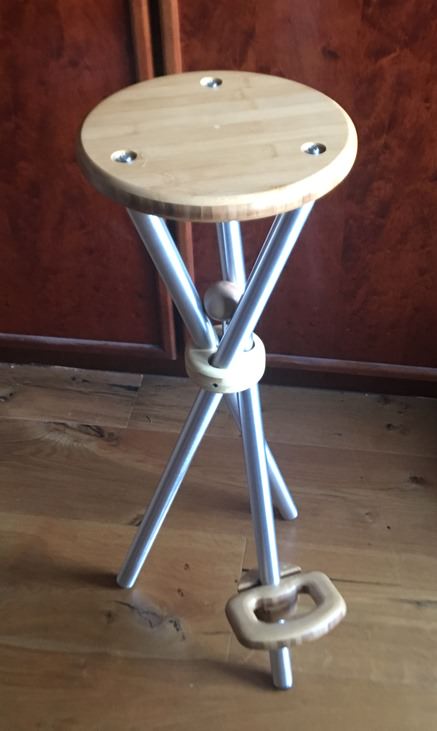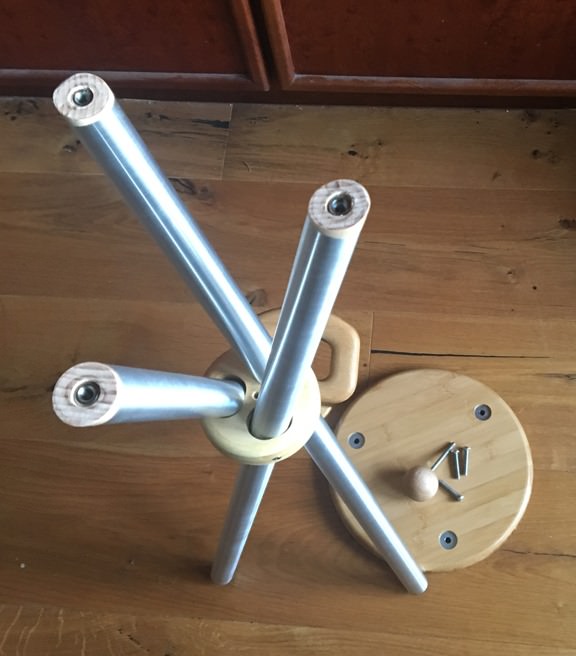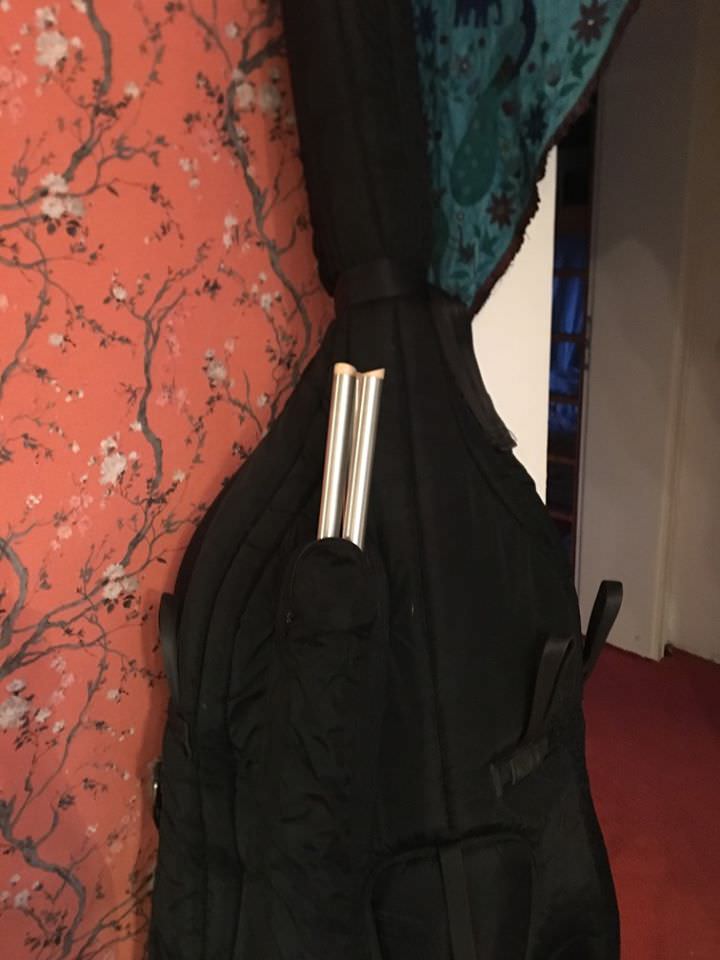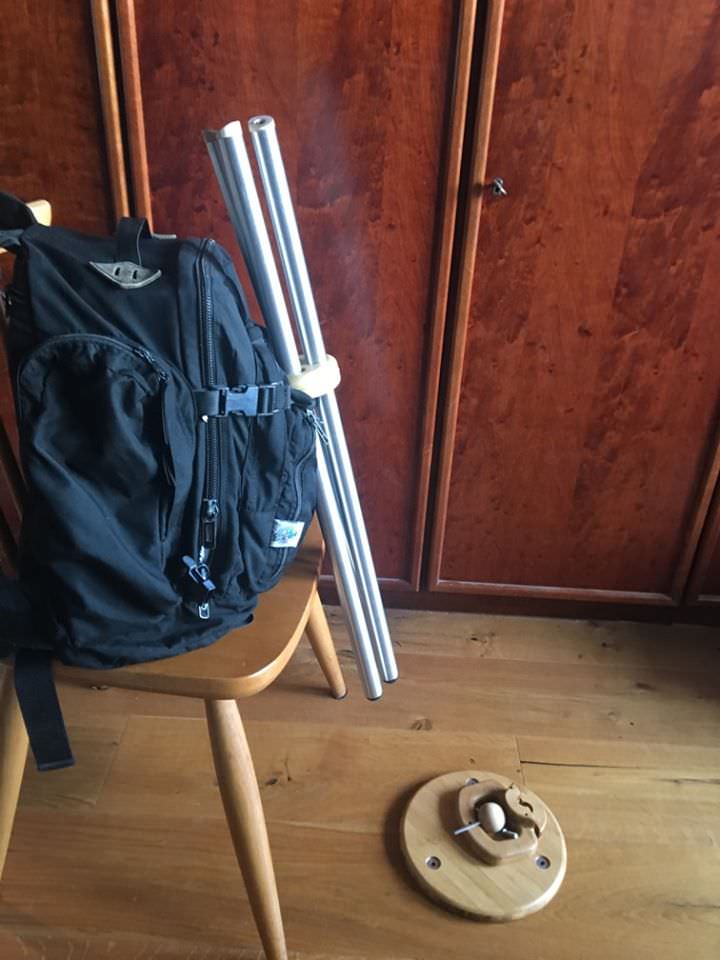 At 1.5 kg (3 lbs.) it is the lightest and most practical bass stool on the planet.
Assembly required. You need to insert three machine screws through the seat into the legs, and tighten two screws in the footrest, but this takes less than a minute. Well worth the effort if you are commuting via public transport or have a long walk.
Order you personal height preference. Must be within 60 - 80 cm (23.5" - 31.5")
As you see, you can place the legs in your bow pouch or hang them from your backpack. The legs section alone only weighs 750g (1.5 lbs.) so won't impact carrying comfort. The seat and footrest can go in the music pouch or in your backpack.
Although very light, it is also very sturdy and stable. A 260 lb. neighbor tried it and found it structurally sound.
The drawback? Since it is so light it does have a tendancy to skate across the floor or fall over. If you are used to sitting on an orchestra stool and have to get up consantly to turn pages, then there will be a slight learning curve. I needed only minutes to adjust, but you will need to be cautious in the first days.
Ebony fingers!

---

Some players either prefer a wood finger for aesthetic reasons, or they are simply more comfortable with a larger surface to grab.
These can also be done in other woods. For example, It is a nice touch to match the color to your scroll varnish!